Geological drilling rig H25SM type
Specification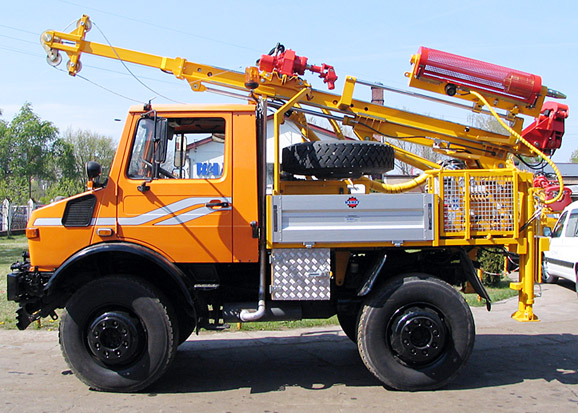 H25S vehicle drilling rig is used to make vertical bores by means of various methods:
continuous auger drilling
pipe core drilling
sludge deepening
casing pipe drilling
flush drilling
The topic machine is able to make holes ø200mm, 30m depth on the average ground conditions. Drilling rig H25 is mounted on an all-terrain vehicle by UNIMOG. Machine may be drive from PTO (power take-off) or by additional hydraulic power pack installed on board.
Technical data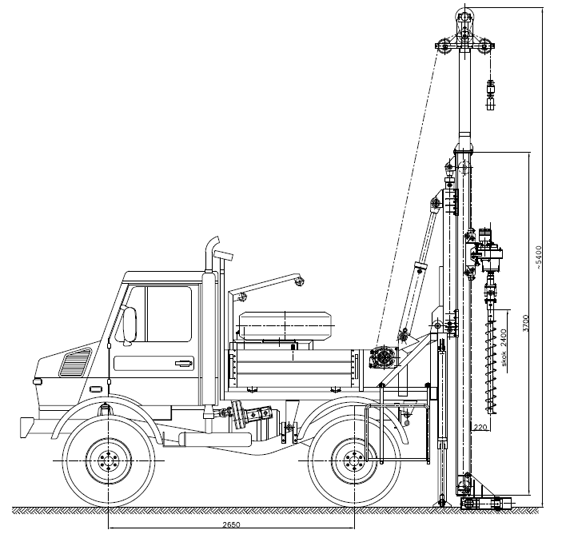 Geological drilling rig H25SM type in working position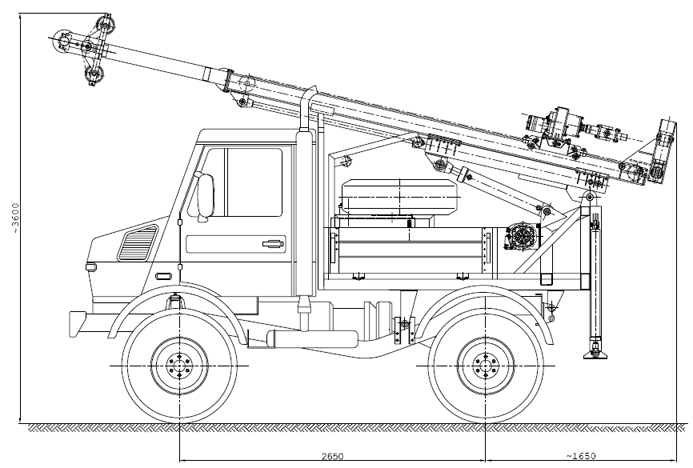 Geological drilling rig H25SM type in transporting position
Technical Data
Geological drilling rig
H25SM
Max. bore diameter
ø 200 mm
Max. bore length
30 m
Rotary head:
Torque
Revolutions
Hydraulic pump efficiency/pressure
75 l/min/20 MPa + 40 l/min/20 MPa
Clamping device

max. casing pipe diameter.

Core winch with a hydraulic clutch

max. cable strength
cable diameter
cable length

Rotary head shift

travel
pull-down force
pull-up force

Mast shift

travel
pull-down force
pull-up force

Jerk-line

travel of the device hung to the line
max. device weight

610 mm 470 mm 350 mm
160 kg 220 kg 330 kg

Total weight (without equipment)
1700 kg