Pile driver, type KB2/KB2G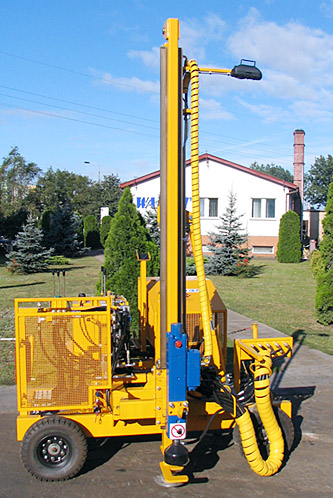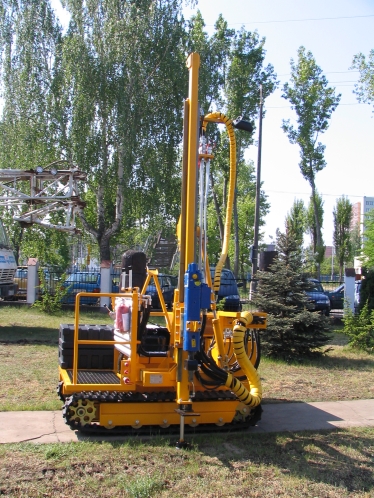 KB-2 pile driver is intended for driving different steel sections into the ground, especially posts for roadside safety fences. Posts of maximum 2.3 m in length are driven by means of a hydraulic hammer pressed against the post with a hydraulic actuator.
The pile driver mast is able to tilt (left-right) from 0 to 10 and slide out forward by max. 1200 mm. Pile driver track chassis or tri-circular chassis allows the machine to move easily around the building site. The pile driver is operated from the operator's seat.
The pile driver may be fitted with a drilling head allowing to drill with an auger or a core drill.
Pile driver KB-2G in working position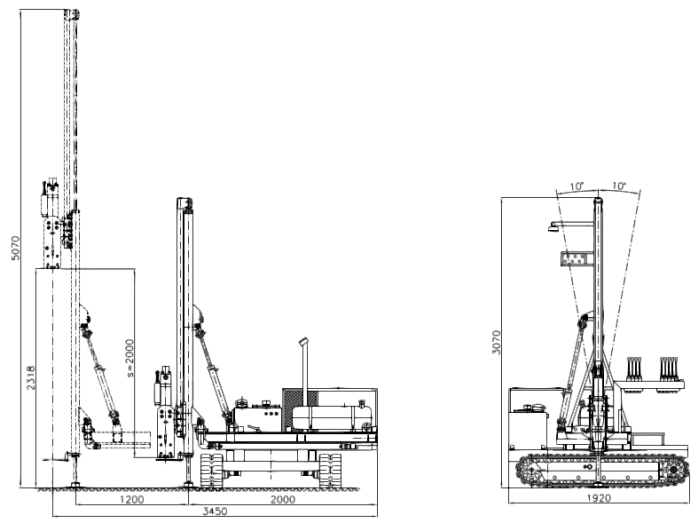 Pile driver KB-2G in transport position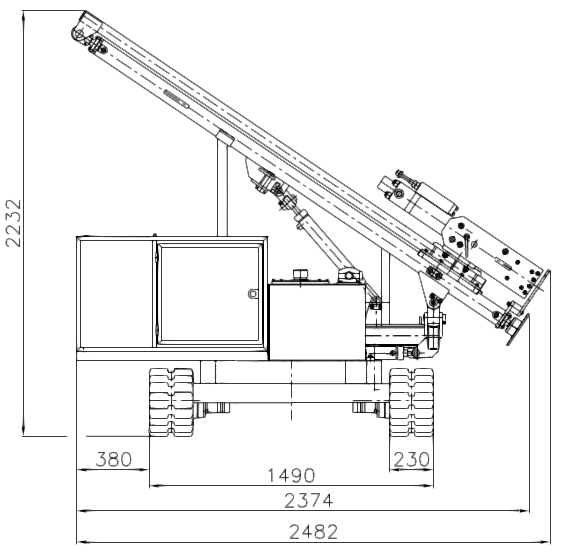 Pile driver KB-2 in position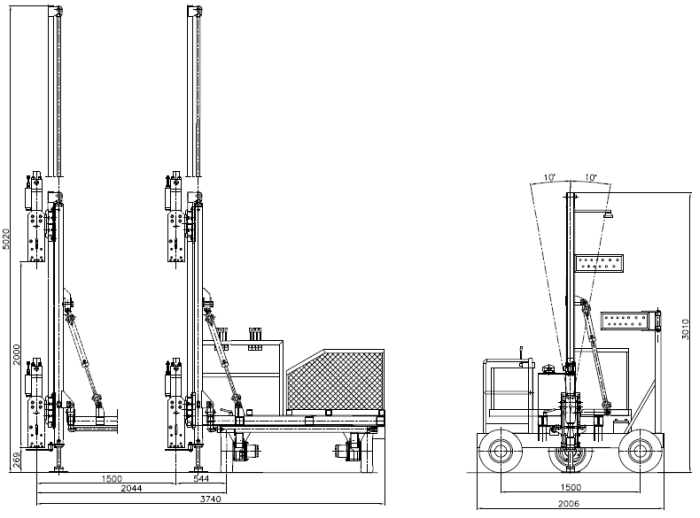 Pile driver KB-2 in transport position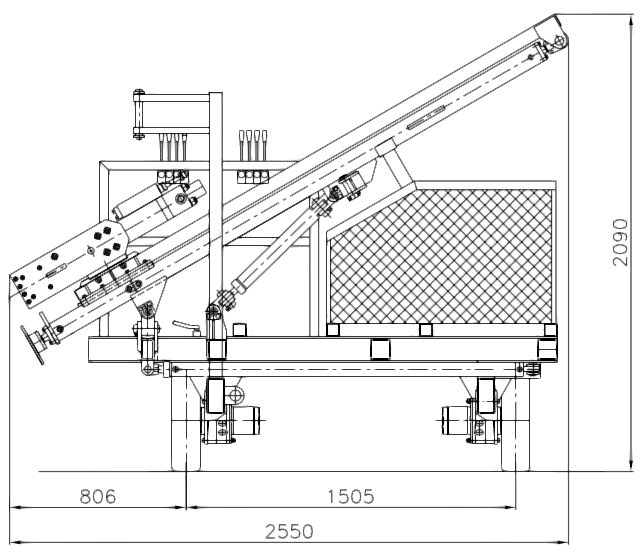 Technical data KB2 / KB2G
Striking energy
320J
Number of strokes
700 ÷ 900 /min
Working pressure
12 MPa
Hydraulic pump efficiency
38 dm3/min
Hydraulic hammer travel
2000 mm
Max. length of a driven element
2300 mm
Rotary head (optional):
Max. torque
Max. rotary speed

1400 Nm
85 rev/min
Driving speed
30 m/min
Combustion engine power
18 kW
Hammer drive in force
200 daN
Max. profile pull out force
25 kN
KB2/KB2G pile driver weight
1100/1400 kg











































Download