Pile driver, type KB-3G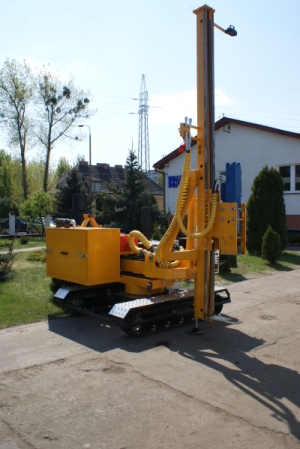 KB3 pile driver is used for driving different profiles, pipes, poles, piles by using a hydraulic VISTARINI hammer with a maximum length of about 3.2 m, and after installation of the rotary head, you can also work on dry auger drills.
The mast ram, which moves the hydraulic hammer has the ability to tilt from side to side (left-right) in the range of 0 ÷ 15 ° and extension to the front at a maximum distance of 1000 mm. The pile driver has a rotating body frame and tracked chassis with hydraulic drive for self-drive to the site. Only one person is needed to operate the device - Pile driveroperator.
Pile driver, type KB-3G in working position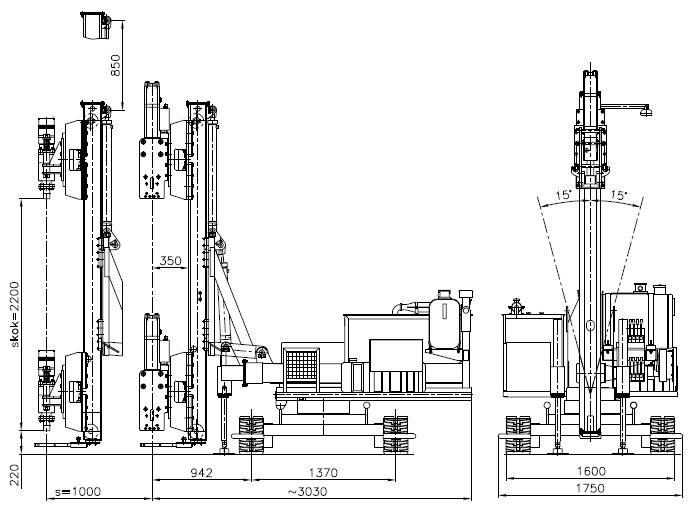 Pile driver, type KB-3G in transport position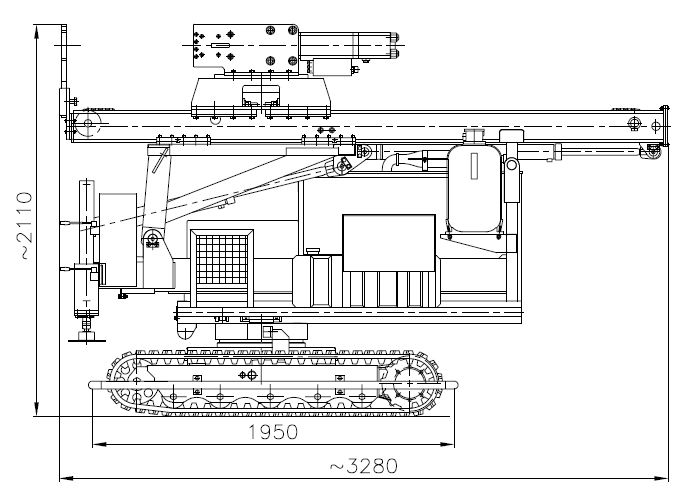 KB-3G technical data
STRIKING ENERGY
740J
NUMBER OF STROKES
700 - 900 1/min
HYDRAULIC HAMMER TRAVEL
2200 mm
GUIDE TRAVEL
850 mm
MAX. LENGTH OF A DRIVEN ELEMENT
3200 mm
ROTARY HEAD (OPTIONAL):
MAX TORQUE
MAX ROTARY SPEED

2000 Nm
70 rev/min
MAX DRIVING SPEED
30 m/min
COMBUSTION ENGINE POWER
25 kW
HAMMER DRIVE IN FORCE
200 daN
MAX. PROFILE PULL OUT FORCE
30 kN
PILE DRIVER WEIGHT
2700 kg
​
Download