Piston-vacuum pump (dewatering pump) PTP65E / PTP65S type
Specification
Piston-vacuum pump is universal unit used to reduce soil water level, adapted to all type of soil. The construction is simple and strong, assure high durability and very high efficiency.
Depending on type of soil, pump operates with 40 to 100 needle-filters and with 40 to 300 metres of suck lines. Pump creates vacuum up to 9,6 metre and may suck in: air, water, mixture of water with air.
Pump PTP 65 is produced in two versions:
PTP 65E type - with electric engine drive
PTP 65S type - with fuel engine drive
Standard pump is mounted on the stationary sleigh, but there is a possibility to mount it on the mobil chassis.
The operation of pump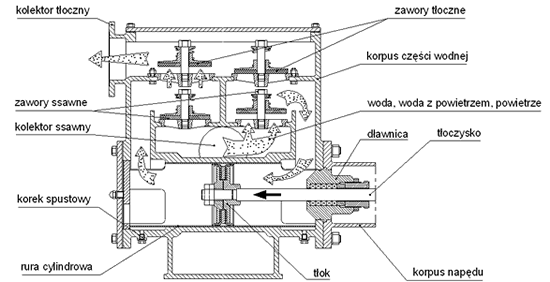 Wellpoint installation
Wellpoint installation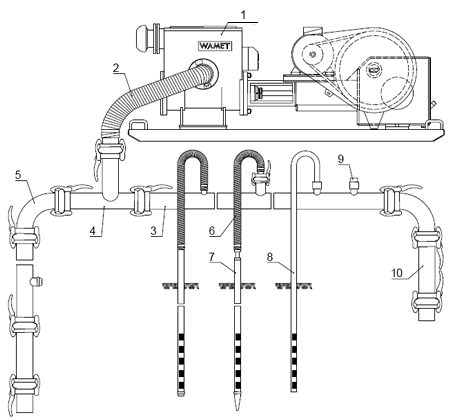 pump PTP-65
collector's elastic link
sucking collector
three-way adaptor
knee
wellpoint's elastic link
wellpoint
elastic wellpoint
stopper
pipe
Dewatering of the open trench using wellpoint installation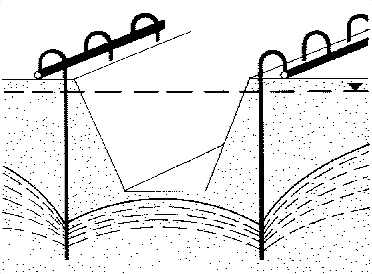 Advantages of the pump
sucking of water, air and water-air mixture
sucking from a depth of 9,6m
pulsating operation to prevent weelpoints clogging [picture]
extremely high efficiency
high reliability
simple and strong construction
minimal maintenance
Technical data
Dewatering pump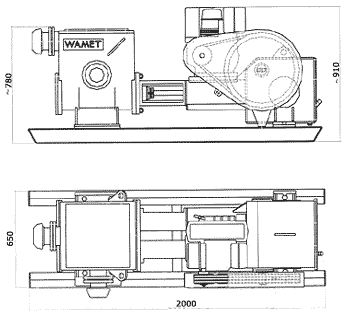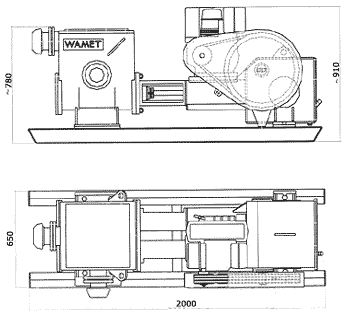 Technical data
Type of pump
PTP-65 E
PTP-65 S
Max. water flow intensity
65 m3/h
65 m3/h
Max. air flow intensity
65 m3/h
65 m3/h
Vacuum height
9,6 m
9,6 m
Suck height
20 m
20 m
Diameter of suck link
133 mm
133 mm
Diameter of pressure link
133 mm
133 mm
Main drive
- engine type
- engine power rating
- revolutions
Electric
Sg 132 S4
5,5 kW
1450 revs/min

Fuel (diesel)
Kubota Diesel
6,3 kW
1800 revs/min
Weight of pump
950 kg
980 kg
Fuel consumption
-------
1,3 dm3/h
Fuel type
-
diesel oil
Fuel tank capacity
-
5,5 L (15L)
Weight
880 kg
880 kg
Guaranteed sound power level (according to PN-EN ISO 3744
96 dBA
110 dBA
Download