Fuel engine hoisting winches for cables
Specification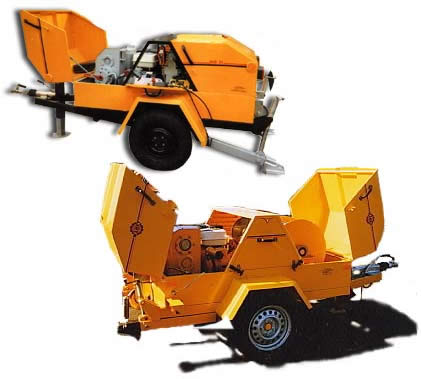 Fuel engine hoisting winches of WS type are designed for pulling power engineering and telecommunication cables with the use of wire rope, and for renovation works at sewage pipelines.
The winches are made on wheel chassis equipped with overruning brakes. The winch main drive is fuel engine which powers a hydraulic pump, supplying all the winch mechanisms.
The main subassemblies of the winches are:
rope drum which stores wire rope (400-600 m of rope)
rope reel
friction gear (capstan)
control and measurement system (measuring rope pulling force and rope length)
suport legs for abutment of winch frame against the ground
telescopic extension arm for inserting winch rope into cable vault
hydraulic system of steering, which enables stapless adjustment of demanded winch pull force and of rope reeling and unreeling speed
Each winch can be additionally equipped with a rope pull force recorder.
Technical data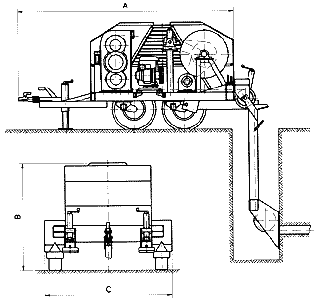 Technical data
Type of winch
WS-21
WS-31
WS-50
WS-100
WS-200
Max. winch pull force
0-20 kN
0-30 kN
0-50 kN
0-100 kN
0-200 kN
Max. rope
drawing speed
21 m/min
28 m/min
20 m/min
10 m/min
10 m/min
Rope diameter
8 mm
9 mm
14 mm
16 mm
22 mm
Rope length
600 m
600 m
500 m
500 m
350 m