Active head expander TYPE "GPN"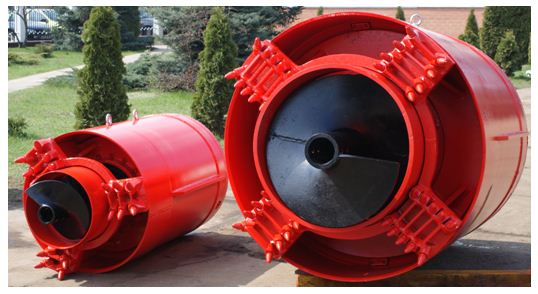 Photos for viewing
Actively expanding heads are used in trenchless pipe-laying technology using horizontal drilling rigs operated with tele-optic preview.
These heads are used in the final stage of the pipeline system expansion performed on the target hole, the diameter of the casing pipe is Ø406mm (or 508mm ), which is transported by auger spoil transportation in the direction of "forward".
Active head broadener has an independent hydraulic drive of the cutting blade and an independent drive for the transportation screw. This therefore requires two independent streams of hydraulic oil the power head.
The use of the active head of the enlarging cutting blade allows you to install pipelines targets in difficult ground conditions in which so-called ordinary dilators ("P" type) do not meet their purpose.